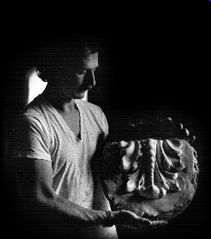 The goal of Preservation Plastering is to repair, restore, and preserve the integrity of existing historical and ornamental plasters. The company specializes in the re-creation and restoration of lime plasters and the replication of original lime and gypsum ornamentation.
While certain details will vary from project to project, the conservation of the historic plasters is accomplished through the application of consolidations to friable areas and/or adhesive reattachment by injecting acrylic adhesives between the plaster and its lath.
If further repair is warranted, and once the existing plaster is stabilized, a patching material that matches the original plaster in both appearance and composition can be formulated through a material analysis of the original plaster.
Ornamental details of the project are minutely replicated and rendered in the finest detail through a combination of castings made from custom-made rubber moulds and custom-cut knives for plain or enriched run moldings.
If you have any further questions, please don't hesitate to contact us.
Thank you for your interest in Preservation Plastering.
#